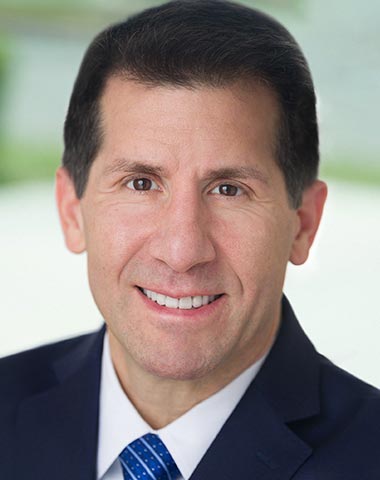 John Shegerian creates profitable impact companies that make the world a better place.
Goldman Sachs recently named Shegerian one of the "100 Most Intriguing Entrepreneurs of 2021" at its annual Builders + Innovators Summit. He was also recently named one of the planet's "Top 100 Recycling Stars" by Recycling International Magazine.
A serial entrepreneur responsible for co-founding Homeboy Industries, FinancialAid.com, Engage and many other impactful organizations – Shegerian currently serves as co-founder, Chairman and CEO of ERI, the largest cybersecurity-focused hardware destruction and electronic waste recycling company in the United States.
Shegerian is also a sought-after speaker, panelist and electronic recycling, cybersecurity and ITAD industry authority. Annually he speaks across the world in Asia, Europe, the Middle East and the Americas. He has also authored or been featured in articles on the industry for Recycling Today, Resource Recycling, Waste360 and various business journals and regularly provides his expert knowledge to news media, including CNBC, BBC News, TIME, Fortune, Forbes, Washington Post, Newsweek (multiple times), The International Business Times (multiple times), Security Ledger, GreenBiz, LifeWire, City & State New York, Los Angeles Business Journal, IEEE Spectrum, Alternative Energy Magazine, Business Insider Africa and VerdeXChange News among many others.
He is co-author of The Insecurity of Everything (a #1 best-seller on Amazon) and 101 Tips from the Marketing Masters: Ways to Supercharge Your Marketing & Exponentially Grow Your Business, both best-sellers on Amazon in their respective categories.
Shegerian earned a certification in Cybersecurity: Managing Risk in the Information Age from Harvard University and has completed the MIT Sloan Cybersecurity program.
Shegerian also hosts Impact with John Shegerian, a weekly podcast featuring conversations with some of the greatest business minds and thought leaders on the planet. The podcast is available for listening on ImpactPodcast.com, Apple's iTunes, Amazon Music, Google Podcasts, Spotify, libsyn, and as part of iHeartRadio's digital broadcast, reaching over 120 million users. Recent guests have included leaders from Verizon, Best Buy, Samsung, General Motors, Unilever, Procter & Gamble, Johnson & Johnson, JetBlue, Comerica Bank, Goodyear Tire, Virgin, Dell, GE, IBM, Qualcomm, Ben & Jerry's, Texas Instruments, Timberland, UPS, Hertz, The Hershey Company, FedEx, Intel, NVIDIA, T. Rowe Price, New York City, Beyond Meat, Panasonic, EPAM, Molson Coors, Seventh Generation, the NBA, the US Tennis Association, Waste Management, and a number of fascinating game-changers, including Martin Luther King III; best-selling author Ryan Holiday; Homeboy Industries founder Father Gregory Boyle; real estate powerhouse and television personality Ryan Serhant; writer/comedian/author Jeannie Gaffigan; ultra-endurance athlete Rich Roll; and hundreds more.
No stranger to "recycling lives" and serving up second chances, in 1993 Shegerian co-founded Homeboy Tortillas and Homeboy Industries, which continues to serve as a paradigm for urban renewal in America. Shegerian is also the creator of the popular Bulldog Root Beer brand, which he launched in 1997. Shegerian then co-founded FinancialAid.com, filling the financial aid gap for higher education and generating one of the most successful student loan companies in the country. Shegerian founded Addicted.com in 2005, one of the largest web resources for individuals seeking help for addictions online. The website boasts a database of over 20,000 addiction centers across the United States.
He is also co-founder of RecycleNation, a dynamic recycling and green living resource that simplifies the recycling process on a national level with a comprehensive, interactive recycling location database.
Shegerian is also the co-founder and CMO of The Marketing Masters, a digital marketing and web development company that builds effective, ROI-driven marketing campaigns for businesses large and small. He is also Co-founder and Chief Strategy Officer of Engage, a web-based platform designed to digitize the process of booking talent online for unique personalized appearances.
Shegerian was named the Clean Tech Entrepreneur of the Year for Northern California by Ernst & Young and was officially named to City & State New York's prestigious "Responsible 100" list last year. This year, he received New York City's "Above & Beyond" Innovator Award.
---