Appearances and Speaking Engagements
Aside from regular appearances as a commentator for newspapers, magazines, television and radio, many organizations and conferences have invited John Shegerian to speak.
Among the organizations and groups Shegerian has been invited to speak to, include presentations before the World Bank, United Nations and The White House.
Shegerian is a sought-after expert media source on electronic recycling, cybersecurity/data protection, the Circular Economy and the ITAD industry. He has also authored articles on innovation, sustainability and cybersecurity for Recycling Today, E-Scrap News and various business journals and regularly provides his expert knowledge to news media, including The Wall Street Journal, TIME, Fortune, Newsweek, Forbes, Gizmodo and Wired, among others.
John has also provided keynote presentations and talks to hundreds of events. Among the speaking engagements where John has been featured as a featured or keynote presenter include:
1st Healthcare Compliance Informational Summit
Ai4 Cybersecurity Conference
Ai4 Healthcare Conference
Alleviating Poverty Through Entrepreneurship Summit
Alliance Toward Harnessing Global Opportunities Conference (ATHGO)
American Metal Market Events' Recycled Aluminum Conference
Best Buy e-Waste Summit
Business of Green Conference (UCLA)
California Association for Local Economic Development
California Black Chamber of Commerce
California Resource Recovery Association (Opal Financial Group)
Canaccord Adams Annual Global Growth Conference
Capital Roundtable (Houlihan Lokey)
CES
Chartwell Waste Industry Summit
City & State: New York's Responsible 100 Awards
Clean Technology Conference (Think Equity Partners)
Cloud & Cyber Security Expo
Cloud Expo Europe
Coalition for Clean Air
Collegiate Entrepreneurs Association
Comerica Bank ESG Council
Commit Forum on Innovative Partnerships
Companies for Zero Waste: Future of Recycling Summit
Cyber Investing Summit
CZW: Circular Economy All-Stars Summit
Data Centre World London
Delta Sigma Pi
Digital NY Summit
Earth Fest
Earth Matters Conference (NYU)
EI Digest's Annual Gathering
Energy Efficient IT & the Bottom Line (Ziff-Davis)
Envirobiz Special & Universal Waste Management Summit
Environmental Forum: HazWaste (SMH Capital)
eREC Recycling Conference & Expo
E-Scrap Conference
E-Waste Conference, China
E-Waste World Conference & Expo, Frankfurt
Fisher College of Business at Ohio State University
Global Innovation Forum (GIF) – Armenia
Global Solid Waste Management Conference: China
Governor Arnold Schwarzenegger's Trade Mission: Canada
Governor Arnold Schwarzenegger's Trade Mission: China
Governor Arnold Schwarzenegger's Trade Mission: Mexico
Green Innovation Venture Capital Summit
GreenXchange Global Marketplace Conference
Growing Local Economies Conference (CALED)
Healthy NY Summit
HIMSS: Healthcare Information and management Systems Conference
HIPAA Privacy & Security Summit
Houlihan Lokey's Annual Global Industrials Conference
IAITAM ACE Annual Conference
IERC
Impact Aim: Foundation for Sustainability Conference
IMUG Presentations
India International E-Waste Conference
International Global Third Way: Becoming One With the Environment Conference (United Nations Headquarters)
International Green Industry Hall of Fame
ITAD Summit Scottsdale
ITAD Summit Miami
JMP Securities Research Conference
Leadership School: Armenia
Leigh Steinberg's Green Super Bowl Party
The Los Angeles Auto Show
Milken Institute Global Conference
Milken Institute "State of the State" Conference
NAID & Prism International Conference & Expo
National Summit on Entrepreneurship (Association for Enterprise Opportunity)
Needham Growth Conference
New York in Transit
Protecting New York Summit
RAND Smart Cities Conference
Ready, Set, Recycle Investor Conference (Cannacord Adams)
Rev. Dr. Martin Luther King, Jr. Unity Committee
Reverse Logistics Association Annual Conference
SBI E2 Capital Securities Conference in Hong Kong
SCON World Convention on Waste Recycling and Reuse
SDS Japan
Secure Mobility Summit
Securing Smart Cities Roundtable
Southeast Recycling Conference
Suits & Spooks Technology Conference
Sustainable Brands Conference – International
Sustainable Brands Conference – USA
Sustainable Materials Management Conference
Swing For the Green (Toshiba)
Technology Summit: New York City
Think Green Summit (Think Equity Partners)
Tulare County Economic Development Corporation
Valley Made Manufacturers Summit
Waste Expo
WCIT Consortium
White House Business Council Roundtable
World Scrap Metal Conference
Zero Waste Summit
Impact Podcast with John Shegerian

For the Impact Podcast with John Shegerian, John has interviewed over 1000 guests who all share in common a passion for making our world a better place.
Recent Impact Podcast guests have included leaders from Verizon, Best Buy, General Motors, JetBlue, Comerica Bank, Beyond Meat, Nikola Motor, and a number of fascinating thought leaders and game-changers, including softball legend and ESPN baseball anchor Jessica Mendoza; Good Day LA's Maria Quiban; PTSD treatment pioneer and founder of MAPS, Dr. Rick Doblin; ultra-endurance athlete and author Rich Roll; British Special Forces veteran and two-time world record breaking athlete Dean Stott; author and music industry legend Mathew Knowles; legendary actor Ed Asner; trailblazing civil rights attorney Lisa Bloom; Super Bowl champion Ryan Harris; leading cybersecurity expert Kate Fazzini; and many more.
For a specific example of Impact's inspiring interviews, check out John's recent discussion with Jim Gowen, Chief Sustainability Officer with Verizon: Crafting Verizon's Cultural Commitment To Sustainability with Jim Gowen.
Here's what one of the Impact guests said about their appearance on the show: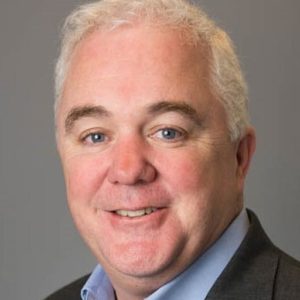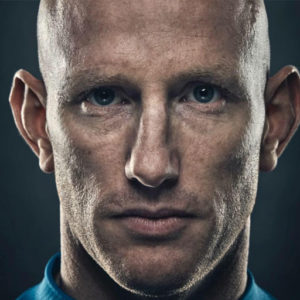 View all past episodes and learn more about the show at ImpactPodcast.com.
The Impact Podcast with John Shegerian is available for listening on ImpactPodcast.com, Apple's iTunes, Amazon Music, Google Podcasts, libsyn, and as part of iHeartRadio's digital broadcast, reaching over 120 million users.
---
Companies for Zero Waste's Circular Economy Summit
John Shegerian was recently invited to participate as part of a panel of experts on the circular economy for the Companies for Zero Waste's virtual summit. Alongside circular economy thought leaders from companies such General Motors, Dow, Microsoft, Seventh Generation, GE, Dell and others, the panel tackled a number of questions and topics. One audience question asked during the Q&A was about the importance of the role data security plays in the world of recycling.
Here was Shegerian's response: