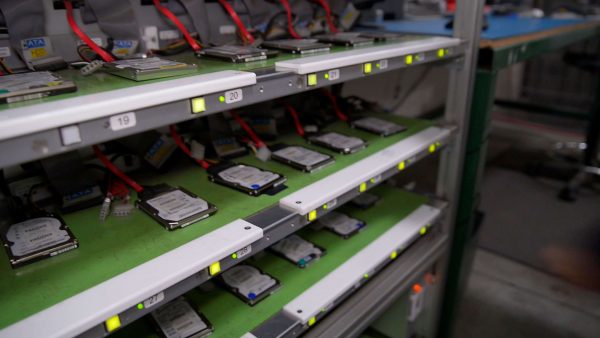 John Shegerian, Chairman, CEO and co-founder of ERI, the nation's leading recycler of electronic waste and the world's largest cybersecurity-focused hardware destruction company, will join a group of noted cybersecurity experts for "Yah-OOPs: Lessons, Ramifications, and Trends After a Major Breach," a panel discussion at the Cyber Investing Summit to be held Tuesday, May 23rd at the New York Stock Exchange.
The second annual Cyber Investing Summit is an all-day conference focusing on investing in the cyber security industry, which is predicted to exceed $1 trillion in cumulative spending on products and services over the next five years from 2017 to 2021, according to Cybersecurity Ventures's quarterly Cybersecurity Market Report. Attendees will explore the financial opportunities, trends, challenges, and investment strategies available in the high growth cyber security sector. The 2016 inaugural Cyber Investing Summit, where Shegerian was also a speaker, welcomed more than 180 of the leading cyber professionals, technology analysts, venture capitalists, fund managers, investment advisors, government experts, and more.
"It's an honor and privilege to have been asked to participate in this important discussion alongside such knowledgeable and insightful co-panelists," said Shegerian. "In this age of frequent cybercrime, identity theft and hardware hacking, it's time for government agencies, businesses and individuals to all make securing digital data a top priority."
"We are excited to have John, one of the leading players in the cyber security and data destruction fields, particiate in this key panel at the 2017 Cyber Investing Summit. Few people understand the opportunities and challenges that issues such as data mining and hardware hacking represent better than John Shegerian," said Specialty Investing Series CEO Lindsey Lachman. "John's experience founding ERI and taking the company from a recycler of electronics to a leading hardware destruction specialist organization lends itself perfectly to discussing the future economic and security breach issues facing industry providers and investors."
"No matter who you are or how much you spend on cybersecurity services and software," added Shegerian, "if you don't responsibly destroy or recycle your hardware and the information it contains, you are leaving the back door wide open to hackers. Be it a government official's laptop, a family smartphone or a business tablet, technology today is far too vulnerable to criminal attacks. Our personal privacy, businesses' proprietary information and even data pertinent to our national security are at stake. The key is for everyone to remember to safely recycle all old and unwanted items at the end of their lifecycles with a trusted recycling company. This final step in the life of an electronic device is now more important than ever."
Shegerian also noted that ERI currently provides the only dually certified nationwide solution offering 100 percent guaranteed data destruction for consumer electronics devices, e-waste and hardware.
For more information on general recycling needs, visit https://eridirect.com, https://RecycleNation.com,https://greenisgoodshow.com or https://urbanmining.org.
About ERI
ERI, the nation's leading recycler of electronic waste and the world's largest cybersecurity-focused hardware destruction company, is certified to de-manufacture and recycle every type of electronic waste in an environmentally friendly manner. ERI processes more than 275 million pounds of electronic waste annually at eight locations, serving every zip code in the United States. For more information about e-waste recycling and ERI, call 1-800-ERI-DIRECT or visit https://eridirect.com.
About the Cyber Investing Summit
The Cyber Investing Summit is an all-day conference focusing on the financial opportunities and trends in the rapidly growing cyber security industry. Immediately following the panels, a cocktail reception will be held on the floor of the iconic New York Stock Exchange. Additional information regarding the Cyber Investing Summit can be found at www.cyberinvestingsummit.com.