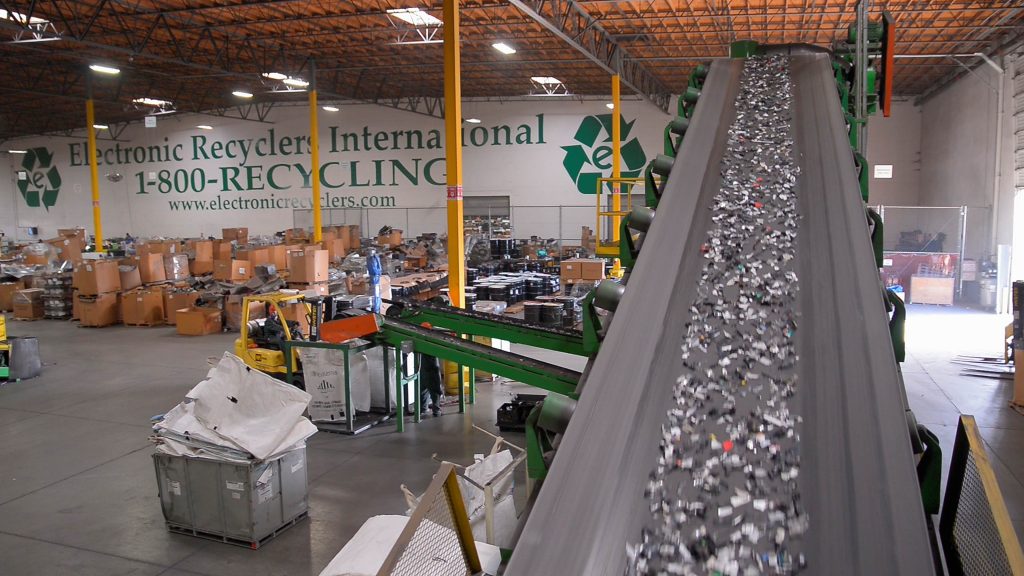 ERI, the nation's leading recycler of electronics and cybersecurity-focused hardware destruction company; and Hawaii's premier collector of e-waste, T&N Computer Recycling, will join forces this weekend to provide Hawaii residents with a convenient way to responsibly recycle unwanted consumer electronics.
This opportunity for Hawaii residents to dispose of their unwanted electronics in an environmentally responsible way – free of charge – will take place on Saturday, December 14 th at Kapolei High School in Kapoloei (Honolulu).
Electronics will be collected as part of a larger recycling event for the Honolulu community as part of the annual "Going Green" event sponsored by Opala.org. The electronics recycling portion of the event, sponsored by Sony as part of its sustainability commitment, is free to the public. Sony will also be providing a pair of Sony Open PGA tickets to each consumer that drops off electronics for responsible recycling.
Accepted items for this special manufacturing take-back program include computer equipment, televisions and mobile devices. ERI, a certified e-Steward, observes all e-Stewards procedures and guidelines to responsibly recycle and securely manage personal data on all e-waste, including the items collected by its partner for this event, T&N Computer Recycling.
"Sony has consistently brought a sustainability message to its golf tournament sponsorship, which includes collaborating with local recyclers to collect and process electronic scrap," said Doug Smith, Director of Corporate Environment, Safety and Health for Sony. "As an e-Stewards enterprise, we are committed to ensuring that the electronics materials collected are managed efficiently and to the highest standards of environmental responsibility. We hope everyone will join us December 14 th to recycle their unused electronics free of charge."
"It is an honor to provide an event to benefit the good people of Hawaii," said John Shegerian, Co-Founder and Executive Chairman of ERI. "The work we will be doing on December 14 th will prevent unwanted electronics from ending up in landfills, while providing a convenient way for people to de-clutter for the holidays!"