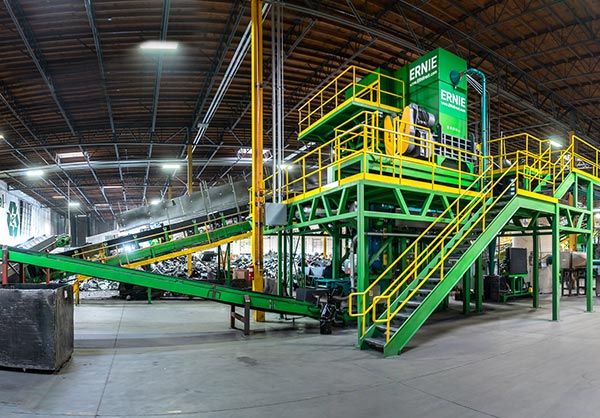 John Shegerian, Co-Founder and Executive Chairman of ERI, the nation's leading recycler of electronic waste and the world's largest cybersecurity-focused hardware destruction company, has issued a statement applauding the Basel Ban Amendment's passage into international law.
The Amendment, adopted by the Parties to the Basel Convention on the Control of the Transboundary Movements of Hazardous Wastes and Their Disposal in 1995, officially became international law last month. This amendment, now ratified by 98 countries, and most recently by Costa Rica, prohibits the export of hazardous wastes from member states of the European Union, Organization for Economic Cooperation and Development (OECD), and Liechtenstein to all other countries.
With the Amendment, the many countries and organizations, including Greenpeace and the Basel Action Network (BAN) aimed to stop unwanted electronic wastes, plastic wastes and old ships from North American and European countries from being exported to developing regions.
ERI, a long-time e-steward certified by BAN, has for many years echoed the need for such a global ban to be put in place. ERI follows all aspects of the amendment, even though it is not yet US law. E-steward enterprises are entities that work to ensure all materials they process are in accordance with these laws.
"We applaud the efforts of our good friends at BAN and their partners for their tireless persistence in the fight to convert this urgently important ban into global law," said Shegerian. "Congratulations are due as well to the many forward thinking and sustainability-minded OEMs and retailers like LG, Samsung, Sony, Staples and VIZIO for being great leaders on this important issue. We hope other great brands will follow suit by becoming e-steward organizations as well. This is all a huge step in the right direction for the future of our planet."
About ERI