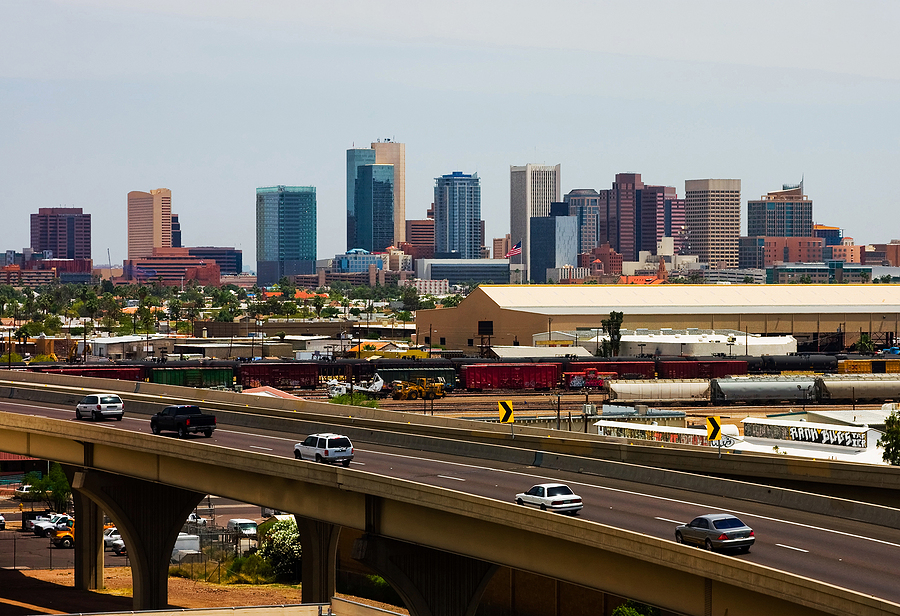 ERI, the nation's largest fully integrated IT and electronics asset disposition (ITAD) provider and cybersecurity-focused hardware destruction company, announced today that due to steadily continued growth, it has opened a new recycling facility in Goodyear, Arizona (near Phoenix) marking the company's 13th operational location and ninth full-scale recycling facility.
We're proud to open our newest state-of-the-art ITAD and electronics recycling services facility at such a strategically ideal location in the great state of Arizona," said ERI's Co-Founder, Chairman and CEO, John Shegerian. "With a steady increase in the need for our industry leading ITAD and electronic waste recycling services, we continue to grow exponentially and this new location will help us achieve even greater balance as we serve every zip code in the United States, while providing us with a convenient location to service the robust and growing Southwest market. E-waste remains the fastest growing waste stream in the world today and the need to responsibly recycle electronics has never been greater. We are expanding our operational scale to accommodate that need."
Located at 215 N. 143rd Avenue, the new facility will serve as a southwestern recycling operations hub for the ITAD and e-waste recycling leader.
"We're also proud to continue offering flexible, rewarding, green jobs across the nation and seek likeminded professionals to join the ERI family at our new Arizona location," added Shegerian.
"It's exciting to welcome ERI, a reputable and truly sustainable organization, as it opens its impressive new Arizona facility," said Paco Cerda, Owner of Paragon Business Equipment and Board Member of Southwest Valley Chamber of Commerce. "It's rewarding to have the nation's leader in recycling electronics right here in Goodyear, along with all the strategic value and green jobs it is bringing to our region – another great indication of the bright future for business in the Southwest Valley!"
Located within the Goodyear Gateway South complex, a Class A master-planned industrial park just north of the Phoenix Goodyear Airport, the new facility is already fully operational.
News of ERI's Arizona location comes on the heels of the company's recent announcement that it has achieved carbon neutral status at all its facilities nationwide – a first for the e-waste recycling industry – which includes carbon neutrality for the new Arizona facility.
With its longstanding dedication to ESG, ERI is also the recipient of an overall "A" rating (the highest grade ever awarded to a company in ERI's industry) from the Ellen MacArthur Foundation's Circulytics tool, which measures progress towards a circular economy.