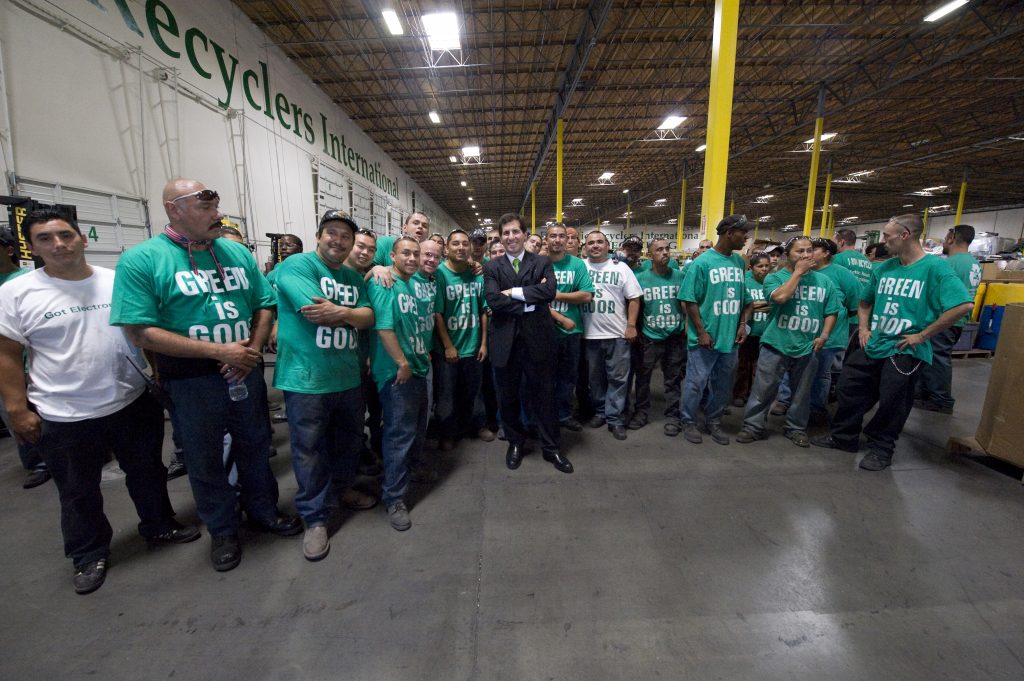 Electronic Recyclers International (ERI), the nation's leading recycler of electronic waste, announced today that it plans to hire 125 new employees in two of its fast-growing locations prior to this year's holiday season. ERI has placed an open call for job applications in light of the company's continued growth and expansion.
"Our business is growing fast and we continue to expand at each of our locations around the country," said John Shegerian, ERI's Chairman and CEO. "Every year around the holidays we see a huge influx of unwanted electronics being discarded to make way for new and incoming gifts. We need more people to handle this surge now and who can develop their careers with us moving forward."
Shegerian said ERI's Badin, North Carolina location will hire 75 new people and the company's Flower Mound, Texas facility will hire an additional 50.
In its quest to find "125 good people before the holidays," ERI has set up an interactive resume submission section on its website, electronicrecyclers.com/about-us/careers.aspx, which enables applicants to submit a resume for any position online.
Shegerian said that a wide array of positions are available, including CRT Dismantler, E-Scrap Sorter, Forklift Operator, Repair Specialists and many other warehouse positions.
"This is poised to be the biggest year in a long time for consumer electronics in retail," added Shegerian. "Consumers by the thousands that are naughty and nice are going to be looking to recycle their old equipment, so we need to be ready!"
For more information on general recycling needs, visit electronicrecyclers.com, 1800recycling.com, greenisgoodradio.com or urbanmining.org.
Electronic Recyclers International (ERI), the world's largest privately held recycler of electronic waste, is e-Stewards and R2 certified to de-manufacture and recycle every type of electronic waste in an environmentally friendly manner. ERI processes more than 275 million pounds of electronic waste annually at eight locations serving every zip code in the United States. For more information about e-waste recycling and ERI, call 1-800-ERI-DIRECT or visit electronicrecyclers.com.