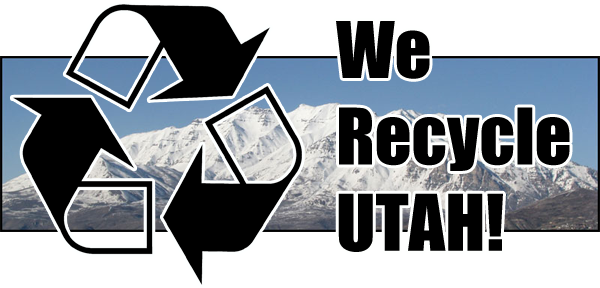 Citing a recent investigation report released by the Basel Action Network (BAN), John Shegerian, Chairman and CEO of Electronic Recyclers International (ERI), the nation's leading recycler of electronic waste, has issued a public statement warning businesses and consumers alike to take extra precautions when recycling electronic waste.
According to BAN's report, "Stone Castle Recycling, previously one of Utah's largest recyclers of electronic waste, has abandoned its three facilities and the owner is missing. The company has ceased all operations and has left behind several warehouses and yards filled with an estimated 7,600 tons of toxic electronic wastes and charred residues. The abandonment follows three recent and mysterious fires at the three Stone Castle sites."
BAN also reported that one of the abandoned sites is "known to largely have contained discards from Deseret Industries, a retail thrift store chain owned and operated by the Church of Latter-day Saints. Under US law, the former holders and generators of waste also bear responsibility for toxic waste dumpsites and may be forced to bear the cost of cleanup."
"What's particularly disheartening," said Shegerian, "is that the people and businesses that disposed of their unwanted electronics via these recyclers were probably just trying to do the right thing and have their electronic waste recycled. The step they missed, and this is the lesson everyone needs to pay attention t, was due diligence. Anyone who wants to make sure their e-waste is recycled safely and ethically should check to see that the recycling company they are using has performed onsite audits and maintains ongoing downstream transparency. Otherwise, the organizations and individuals that want to recycle may possibly have to bear what could be a substantial burden."
Shegerian suggested that concerned businesses and individuals can have their recycler provide quarterly or even monthly shipping documents and receipts from their downstream vendors to maximize transparency.
According to BAN's report, "The Stone Castle abandonment is part of what appears to be a growing nationwide epidemic of TV/computer monitor accumulation and abandonment. There are now many recently documented cases of the mismanagement of TV glass material by … companies that collected money from the public or business for recycling, but then did not undertake the expense to properly recycle the materials."
"There are a number of important factors at stake," added Shegerian. "On a national level, this is an environmental issue, obviously, but it is also a human rights issue if these materials are being unethically sent to third world countries. Plus, there is a security and privacy issue regarding digital privacy. It is crucially important — now more than ever — that the recycler you use assures of data destruction as well."
For more information on general recycling needs, visit electronicrecyclers.com, 1800recycling.com, greenisgoodradio.com or urbanmining.org.
Electronic Recyclers International (ERI), the world's largest privately held recycler of electronic waste, is e-Stewards and R2 certified to de-manufacture and recycle every type of electronic waste in an environmentally friendly manner. ERI processes more than 275 million pounds of electronic waste annually at eight locations serving every zip code in the United States. For more information about e-waste recycling and ERI, call 1-800-ERI-DIRECT or visit electronicrecyclers.com.