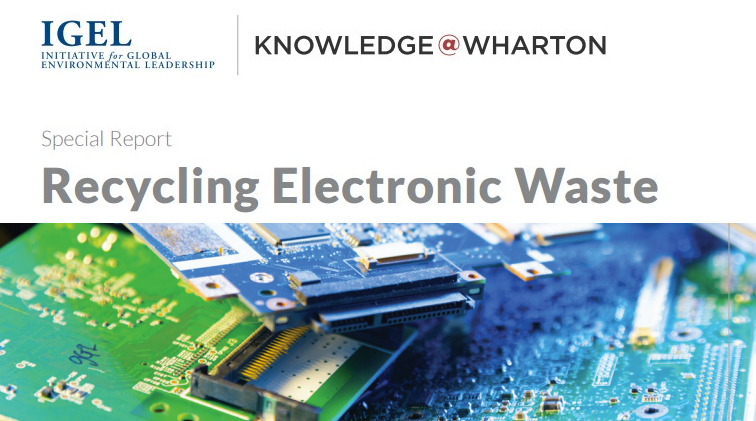 Electronic Recyclers International (ERI), the nation's leading recycler of electronic waste and the world's largest cybersecurity-focused hardware destruction company has contributed extensive data and insights for a new Special Report on e-waste recycling developed by the University of Pennsylvania Wharton School of Business's Initiative for Global Environmental Leadership (IGEL).
The Knowledge@Wharton report is part of an effort to explore sustainability and business best practices with an eye towards the next generation of sustainability solutions for both electronic recycling and the broader community.
Comprised of four in-depth articles covering different aspects of the electronic recycling spectrum, the content features interviews with ERI's Chairman, CEO and co-founder John Shegerian, and other industry experts and insiders.
The full report can be downloaded and viewed in PDF form at this link.