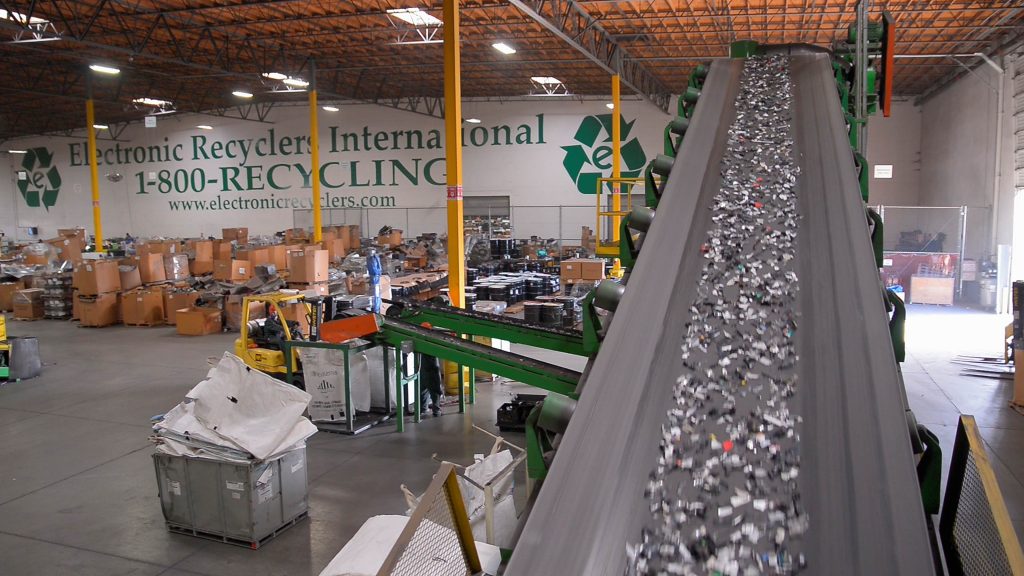 Kevin Dillon, Co-Founder, Chief Marketing Officer and Chief Sales Officer of ERI, the largest fully integrated electronics and IT asset disposition (ITAD) provider and cybersecurity-focused hardware destruction company in the United States, described the current state of the industry and how ERI has managed to continue its steady growth at E-Scrap 2018 at the Hyatt Regency in New Orleans yesterday.
Dillon was joined on the panel, titled "Assessing the Industry's Vital Signs" by fellow industry leaders, Tricia Conroy of Electronic Manufacturers Recycling Management Co.; Corey Dehmey of Sustainable Electronics Recycling International; and Bernie Lee of Institute of Scrap Recycling Industries. The discussion was moderated by Dan Leif, managing editor of E-Scrap News.
The panel discussion covered details of the direction the industry is headed and how industry leaders have adapted to accommodate changes in the electronic recycling space. It was an open discussion that featured the experts weighing in on the overall health of the electronics recovery business and the question: "Is the industry primed for growth or should we expect significant challenges moving forward?"
"We're grateful to have been asked by our friends at E-Scrap to participate in this important conference and to take part in this timely discussion," said Dillon. "It's key that we as an industry focus on the various ways we can move forward as the manufacturing side continues to evolve. And each step of the way, we must never lose sight of the importance of environmental responsibility, innovation, and the proper destruction of digital data."
A leading industry event, E-Scrap annually hosts more than 1,200 attendees from more than 35 countries. This year's conference, entering its 16th year, offered a bustling exhibit hall, tear-down demos, a series of presentations, sessions and Q&As featuring leading industry executives and associations.