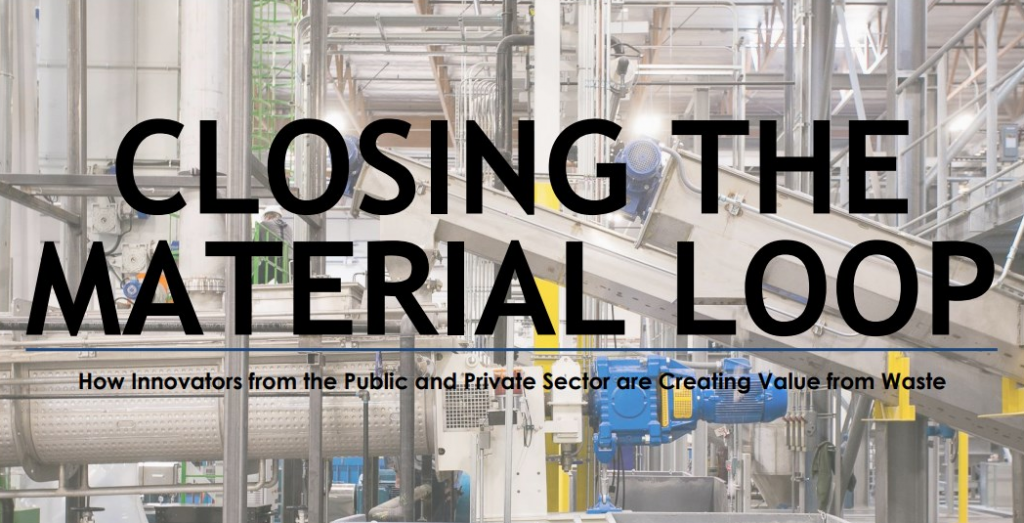 ERI, the nation's leading recycler of electronic waste and the world's largest cybersecurity-focused hardware destruction company, is featured in a new report published by the Upcyclers Network, Closing the Material Loop-How Innovators from the Public and Private Sector are Creating Value from Waste. ERI's work in collaboration with Best Buy and HP is featured in a section of the report titled "Closing the Loop for Printers."
The report features over 15 case studies contributed by corporate, non-profit, and public sector leaders who understand the economic and environmental imperative to valuing waste as a resource. By shining a spotlight on organizations and partnerships that have created successful programs and business models to recover and reuse materials, the report aims to inspire more communities and businesses to take a proactive role in utilizing discarded materials.
"It is an honor and a privilege to be featured in this important report and to help other organizations realize the value in using recovered materials," said John Shegerian, Co-Founder and Executive Chairman of ERI. "It is through collaborative efforts such as our innovative work described in this report with our friends at Best Buy and HP, that bring the Circular Economy concept to center stage as vital, proactive, solution-based opportunities that benefit people, businesses and the planet."
Featured public sector and non-profit organizations include CalRecycle, the City of Austin, the Colorado Department of Public Health and the Environment, Kent County, the City of Phoenix, the Southeast Recycling Development Council, Lonely Whale, NextWave, the Resource Solutions Innovation Network, and the US Business Council for Sustainable Development.
Besides ERI, featured private sector organizations include Aquafil, the Hartsfield Jackson Atlanta International Airport, Best Buy, Circular Solutions Advisors, Dell, Ecoculture Manufacturing Corp, Ecologic Brands, ECOR, HP, the Mercedes-Benz Stadium, the Oxnard Pallet Company, UNIFI, Up Cycle it Now, and The Super Bowl.
"Given the recent negative media attention and market disruption around recycling, it's more important now than ever to shine a light on solutions that are keeping our materials and resources in use," said Gina Lee, Founder of the Upcyclers Network. "We have a real opportunity to support domestic manufacturers, create jobs, and lessen our environmental footprint if we can transform our perception of waste. This report provides real-life guidance on how to accomplish this.
With global consumer spending expected to double by 2030, there is an urgent need to secure resources as well as develop new production models that fit within our planetary constraints.
"ERI is proud to be on the forefront of building the material supply chain of the future and we hope to inspire other organizations to join us in building a circular economy," added Shegerian.