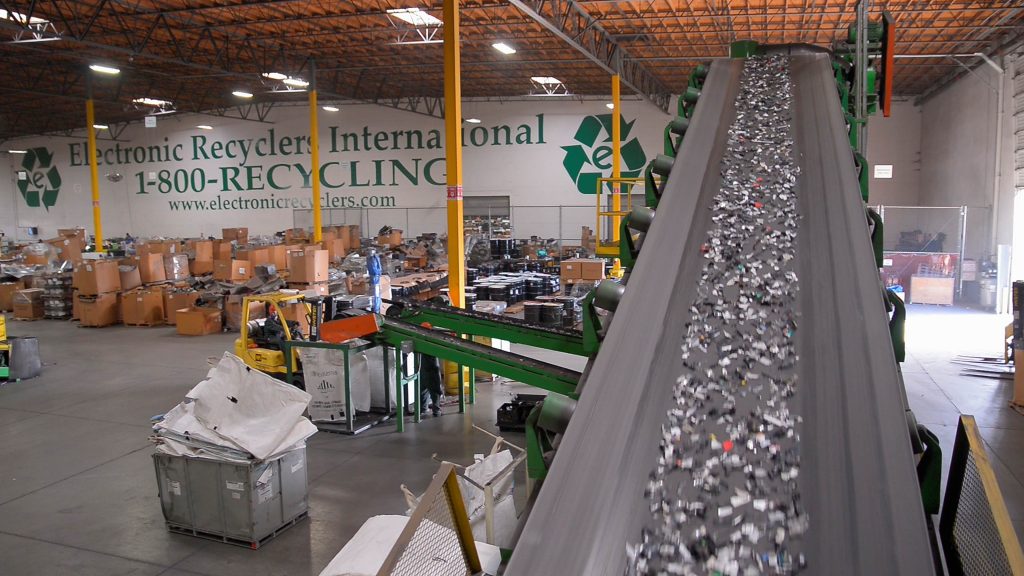 ERI, the nation's largest fully integrated IT and electronics asset disposition provider and cybersecurity-focused hardware destruction company, has announced that Andrew Nunan, Senior Operations Manager of ERI's Plainfield, Indiana facility, has been appointed to Governor Eric J. Holcomb's Recycling Market Development Board (RMDB).
The RMDB, as established by IC 4-23-5.5, approves grants for business, non-profit, solid waste district, and school projects involving the creation of new products or markets for products made from recycled materials. RMDB's mission is to promote innovative projects to make Indiana a leader in recycling and waste reduction. The RMDB consists of nine voting members, who are appointed by the Governor's Office, as well as seven non-voting ex-officio members.
Nunan, who has been with ERI for more than seven years and oversees the company's Plainfield plant, is one of four new members named to the board. He is joined by fellow new appointees Debbie Hackman, executive director of the Jackson County Recycling District; Craig Lutz, manager of municipal services for Republic Services; and Sandy Whitehead, director of the Dearborn County Solid Waste Management District.
"We are proud to have our own Andrew Nunan contribute to the future of recycling in the great state of Indiana in such a lasting, meaningful way," said John Shegerian, ERI's co-founder and executive chairman. "The concurrent needs for environmental responsibility and certified data destruction are more important than ever before. We thank Governor Holcomb for this honor and we're excited for Andrew to play yet another role in the big picture effort to help the good people and businesses of Indiana do the right thing by recycling their e-waste responsibly and keeping toxic electronics out of landfills while protecting private data."
The Recycling Market Development Program offers grants to the public and since 2008, the RMDB has awarded $7.8 million toward 100 projects, creating up to 847 jobs. In 2021, IDEM anticipates funding for projects that facilitate the development and implementation of waste reduction, reuse, and recycling in Indiana. Projects should result in one or more of the following:
An increase in recyclable material collection or consumption;
A reduction in municipal solid waste shipped for final disposal; or
Improved partnerships with communities, including not only economic impacts, but increased public awareness of recycling opportunities through tangible outreach and education efforts.
By fostering the recycling markets in Indiana through these grants, IDEM supports the growth of the state's recycling sector infrastructure. Additional results include higher value end products, local economic growth, and insulation of both public programs and private businesses from global market changes.
For information, visit https://www.in.gov/idem/recycle/2358.htm.