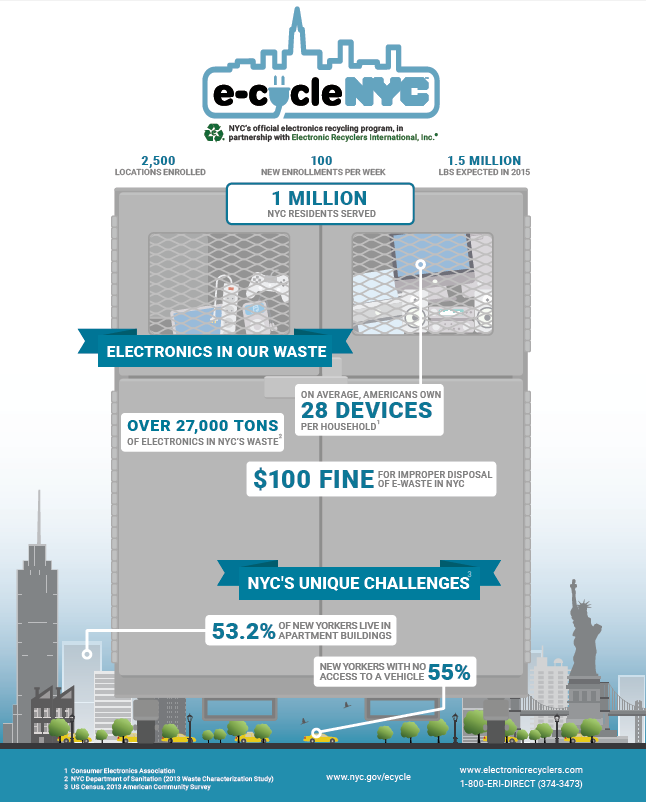 This week, it was revealed that New York City's electronic waste recycling program – e-cycleNYC – has collected more than 860,000 pounds of electronics, including cell phones, laptops, computers, televisions and more, since launching in November 2013.
It is estimated that the program, a partnership between the New York City Department of Sanitation and Electronic Recyclers International, will bring that number to 1.5 million pounds of e-waste by the end of 2015.
To find out more and read the piece from the International Business Times, follow this link.