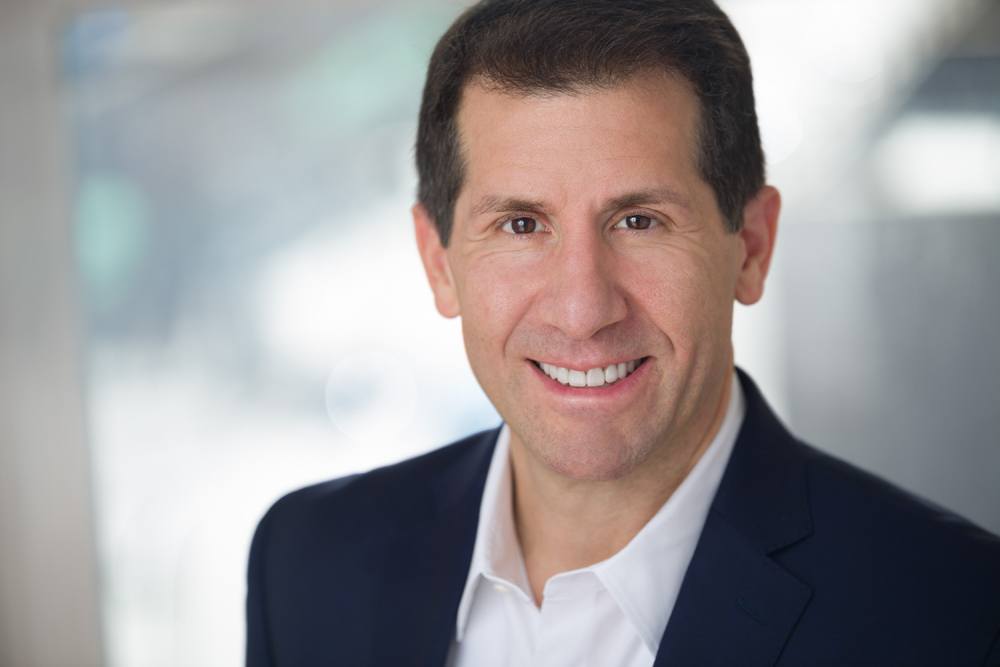 Article Courtesy Waste360.com
New at WasteExpo this year, the Waste360Business Growth Forum is designed for small to midsized environmental services companies looking for business and financial strategies that go beyond day-to-day operations.
At the forum, attendees will gain access to insights, tools and resources for developing business and financial strategies that provide their companies with smarter solutions for growing their businesses.
Waste360 recently had the opportunity to talk with John Shegerian, co-founder and executive chairman of Electronic Recyclers International (ERI). He'll be moderating the "Organic Growth" panel at theWaste360 Business Growth Forum on May 8, which will focus on the process of growing businesses organically and the best place to focus those growth efforts, whether in residential, commercial, roll-off, recycling or disposal.
Waste360: What type of takeaways can attendees expect from the session?
John Shegerian: The key takeaways from this session will be about the importance of innovation, regulation and certification. When you do things innovatively and the right way, your odds of success increase dramatically. I also hope attendees will come to realize that the road to success is never a straight line, but if you stay true to your mission, organic growth can be the most rewarding way to grow your business.
Waste360: What would you say are some of today's top challenges for the industry's small to midsized business owners?
John Shegerian: There are always challenges when growing a business, but the top hurdle that comes to mind is the assortment of federal regulations, state regulations and local regulations—which are sometimes aligned and other times at a crosshair. Rising wages are also something a smaller business owner needs to keep in mind; Amazon's November 1 rising of the watermark to $15 per hour is meaningful and set a new wage standard. Also, the legalization of marijuana across the country, when combined with the use of heavy equipment, is an issue. Unemployment rates being at a new low poses a challenge as well in that finding new workers, staffing logistics and finding enough qualified drivers is becoming a challenge. Plus, an increasing climate of litigation (both employee and third party) is presenting a hurdle for growing companies in the industry. That's my typical morning worry list, of late.
Waste360: What's the best advice you've ever received when building your own businesses?
John Shegerian: "Discipline equals freedom." – Jocko Willink
"Every task is important. Every moment has a purpose." – Jesse Itzler
"Don't just work hard, work smart!" – Maury Gallagher
"There is no such thing as a 'work-life balance.'" – Gary Vaynerchuk.
Something I like to share with others is: "Stay focused on your goals, and don't let nuisances and potholes on the road to success ever derail you."
Waste360: What are your preferred metrics for measuring growth in entrepreneurial businesses?
John Shegerian: There are several. Being the leading brand and the primary innovator in our industry is vital. The metrics that should be followed are revenue growth, profit growth, client diversification growth and, last but not least, industry diversification growth.
Waste360: Do you have any advice for today's novice business owners?
John Shegerian: Success never comes in a straight line. Bad things are inevitably going to happen to you during your business-building journey. It's how you deal with each crisis and every piece of bad news or bad luck that's going to define not only you as a leader and entrepreneur but ultimately the results you achieve at the end of your journey.
Waste360: What role do you think social media plays in the growth of small and midsized businesses?
John Shegerian: It could play a significant, positive role if you have the right team running it. But, if your social media platforms are misused or neglected, it could either be a negative factor to your brand or possibly play no role at all. Therefore, when your social media platform is used correctly and strategically, it can be a massive bullhorn as you build and scale your brand and attract attention and visibility to all the great things you are accomplishing with your business.
Waste360: On another note, e-waste is on all of our minds. What opportunities are out there considering the regulations in Asia and other challenges?
John Shegerian: The opportunities have never been bigger in the e-waste industry. As of now, the following reasons are behind why ERI is currently growing with the most velocity we've experienced since our inception:
a) Most companies are moving their businesses to conform to the principles of the circular economy. The sustainability revolution is here to stay, and a big part of that is that everyone—from individuals to major corporations—needs to responsibly recycle all of their old electronics.
b) Responsible cybersecurity hardware destruction is now an important reality. We are no longer in an industry that simply links back to electronic waste landfill bans. We are quickly becoming the hardware destruction version of Shred-it. With federal laws covering so many different industries (such as HIPAA, FINRA, Gramm-Leach, etc.) governing how data-containing hardware must be handled across the U.S., there are now serious consequences and legal penalties for those who do not efficiently protect and/or destroy data contained in hardware, be it their own or that of their customers.
c) The 4G to 5G switchover is now upon us. And we are about to see the highest turnover of electronics that we have ever seen in modern times. This turnover will dwarf the analog to digital switchover in comparison. And those who are prepared to responsibly receive and recycle all the old electronic devices that will be part of this turnover of volume over the next six to nine years will be the beneficiaries and the winners at the end of the day.
Waste360: Your social contributions are admirable. How have these efforts helped you be a better business owner/leader?
John Shegerian: Recruiting great people is always a challenge for any new venture, but when recruiting for a new venture that demonstrates both a profit and a social bottom line, the quality and quantity of highly qualified individuals drawn to the business can grow massively. Building the right team and keeping that team together for the duration of the venture is always the trademark of any great enterprise, and socially responsible organizations have a huge advantage there.
Last but not least, after having cofounded numerous successful ventures that had a profit and social bottom line, I have come to realize just how valuable the human qualities of empathy and gratitude can be on a day-to-day basis.