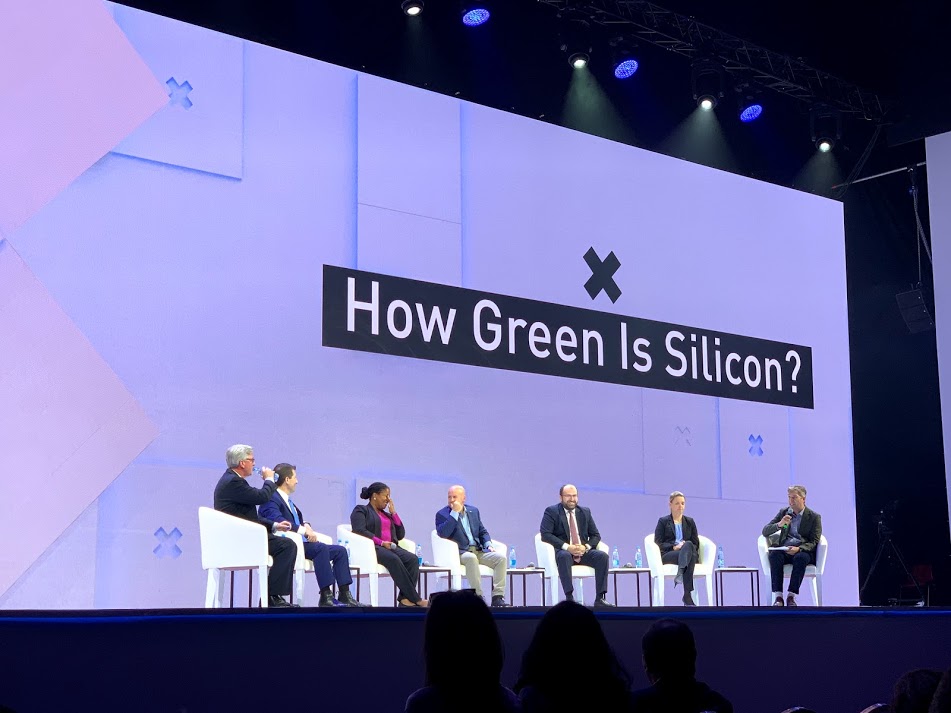 John Shegerian, Co-Founder and Executive Chairman of ERI, the nation's leading fully integrated IT and electronics asset disposition provider and cybersecurity-focused hardware destruction company, was a featured speaker at the World Congress on Information Technology (WCIT) 2019 this week in Yerevan, Armenia.
The WCIT, the signature event of the World Information Technology & Services Alliance (WITSA), a consortium of ICT associations from 83 countries, representing 90% of the industry, is one of the largest and most prestigious technology-related events in the world. It features discussions and presentations delivered by many of the world's leading authorities on the digital age.
Shegerian was featured as part of the panel titled "How Green is Silicon." The entire panel discussion can be viewed here: https://youtu.be/OerkEESHG2Y
"It has been a great honor to be have been invited to join this group of illustrious leaders to share the latest on the Circular Economy, Cybersecurity, the 4G to 5G switchover," said Shegerian. "This truly one-of-a-kind, forward-looking event is helping thought leaders from all over the world design and shape the conversation around our Digital Future and discuss the outcomes that the information and communications technologies have in our lives. Sustainability and data protection need not be mutually exclusive and that was one of the key points we were able to drive home today. If done correctly, we can protect our privacy…and the planet."
Shegerian was joined on stage this week by a consortium of diverse and notable speakers ranging from Kim Kardashian West, Richard Quest of CNN, Gary Vaynerchuk and Alexis Ohanian of Reddit to executives from Coca-Cola, Intel, Pixar, Lyft, Siemens and many others.