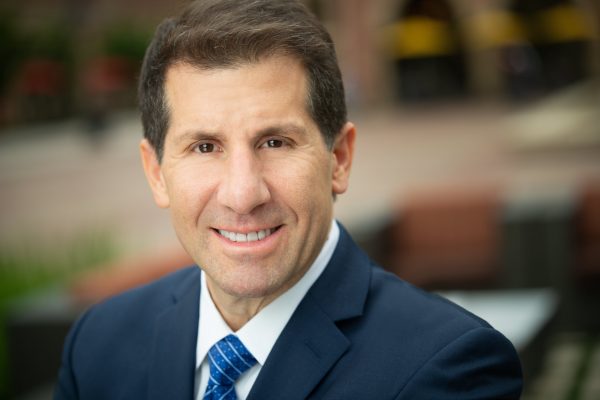 LOS ANGELES — April 13, 2023 The Impact Podcast with John Shegerian has been named an honoree for the Business Podcast category at the 27th Annual Webby Awards. Hailed as the "Internet's highest honor" by The New York Times, The Webby Awards, presented by the International Academy of Digital Arts and Sciences (IADAS), is the leading international awards organization honoring excellence on the Internet. IADAS, which nominates and selects The Webby Award Winners, is comprised of Internet industry experts including Questlove, DJ and Producer; Tan France, Fashion Designer, Television Personality & Author; Natalie Guzman, Co-President & CMO, Savage X Fenty; Werner Vogels, CTO, Amazon; Roxanne Gay, Host, The Roxanne Gay Agenda; Quinta Brunson, Writer, Director and Actor; Ziwe Fumudoh, Comedian and Writer; Reshma Saujani, Founder, Girls Who Code; LeVar Burton, Actor, Podcaster and TV Host; Andy Slavit, Host, In The Bubble; Takashi Murakami, Artist; Samantha Bee, Comedian; and Tracy Chou, Founder & CEO, Block Party.
The Impact Podcast is hosted by Shegerian, Co-Founder and Chairman/CEO of ERI, the nation's leading fully integrated IT and electronics asset disposition provider and cybersecurity-focused hardware destruction company.
"Honorees like the Impact Podcast with John Shegerian are setting the standard for innovation and creativity on the Internet," said Claire Graves, President of The Webby Awards. "It is an incredible achievement to be selected among the very best from the nearly 14,000 entries we received this year."
"It's an honor and a privilege for our podcast to be honored by The Webbys," said Shegerian. "Since we originally launched the Impact Podcast, it's been rewarding to be able to offer this in-depth forum where our audience get a front-row seat as we meet and hear first-hand stories told by our amazing, influential guests. Our diverse lineup features conversations with innovation leaders who work every day to help make our world a better place. We aim to inspire and being honored by the Webbys is tremendous validation and confirmation that we're on the right track. Thanks go out to our entire team and to all the guests we have been privileged to host."
Impact Podcast guests are invited as thought leaders to share with listeners first-hand accounts of how they are able to help make the world a better place on a daily basis.
Recent guests have included leaders from Samsung, Best Buy, Amazon, Verizon, General Motors, Ford, Unilever, Procter & Gamble, Johnson & Johnson, JetBlue, Comerica Bank, Goodyear Tire, Virgin, Dell, GE, IBM, Qualcomm, Nestlé, BMW, The Home Depot, Texas Instruments, Adobe, Gap Inc., TIME, Kimberly-Clark, Timberland, Hearst, UPS, Hertz, The Hershey Company, FedEx, Intel, NVIDIA, Lyft, T. Rowe Price, Ball Corporation, New York City, Beyond Meat, Panasonic, EPAM, Molson Coors, Seventh Generation, Amgen, Intuit, the NBA, the US Tennis Association, FICO, Waste Management, and a number of fascinating game-changers, including Martin Luther King III; best-selling author Ryan Holiday; Joanne Molinaro (The Korean Vegan); NFL legend Joe Theismann; Homeboy Industries founder Father Gregory Boyle; real estate powerhouse and television personality Ryan Serhant; writer/comedian/author Jeannie Gaffigan; ultra-endurance athlete Rich Roll; and hundreds more.
The Impact Podcast with John Shegerian is available for listening on ImpactPodcast.com, Apple's iTunes, Amazon Music, Google Podcasts, Spotify, libsyn, and as part of iHeartRadio's digital broadcast, reaching over 120 million users.
For more information, visit ImpactPodcast.com. View source version on businesswire.com: https://www.businesswire.com/news/home/20230413005837/en/ Contact: Paul Williams, 310/569-0023, paul.williams@eridirect.com