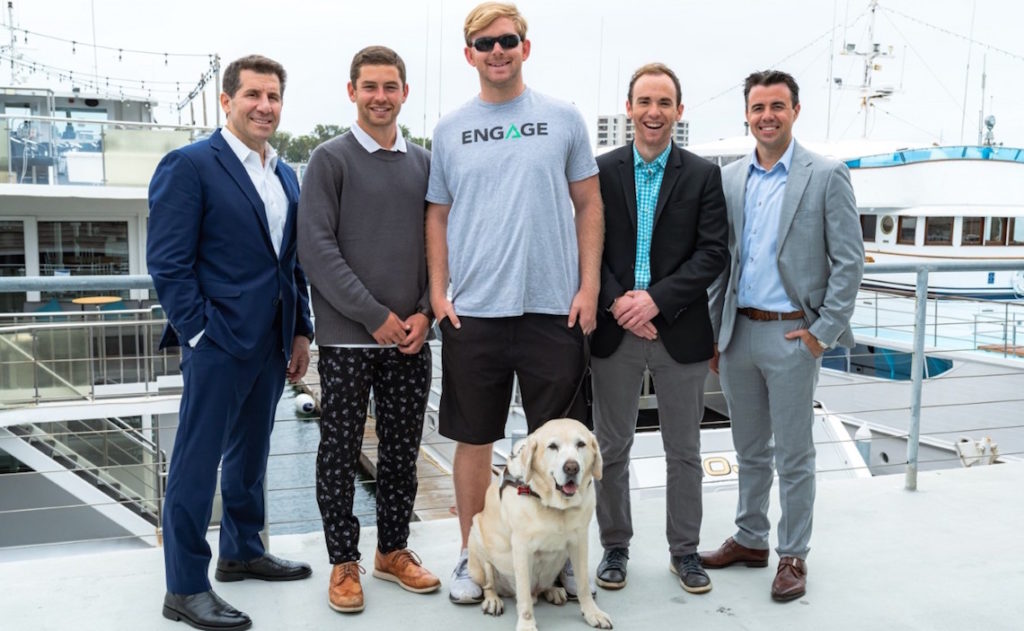 We are so grateful to ESPN and Dan Murphy for covering what has evolved into a magical business journey of our company Engage.
Obviously, it's a wonderful and meaningful sports story. But in truth, it is really so much more. My longtime business partner, Brendan Egan and I backed Jake Olson and his roommate Daniel Hennes and their core friends and colleagues for numerous reasons. Paramount on our mind was this was a unique opportunity to create a successful technology venture which filled a massive void in the marketplace while democratizing the public speakers booking process led by a very uniquely talented but blind and disabled entrepreneur, Jake Olson. And this was our big idea. We recognized that although there are 61 million disabled people in the US, very few become leaders that the mainstream media ever focus on. I mean when was the last time any of the business television networks or periodicals celebrated some shining star who didn't look like Jeff Bezos, Sarah Blakely or Elon Musk? The simple answer is that they don't. Inclusivity and diversity should also now go beyond gender, race and ethnicity, it should include the 61 million people who are truly disabled but have so much to offer our country.
So we envisioned that since there were no visibly disabled people that were leading the next potential technology unicorn that we would change all this with Engage and Jake. Jake is not only a great person and a NCAA Division One Football legend, he is also our wonderful friend and business partner. And now the world is starting to understand that just like everything else he has undertaken, he is scaling Engage to new heights we could have never imagined this soon in our journey. And in the process Jake is now quickly becoming a beacon of light and hope for 61 million disabled people who might have aspirations and dreams to be entrepreneurs, just like you and me.
So thank you again to ESPN and Jake Olson. This incredible journey is just beginning.
All of us at Engage are filled with so much grace and gratitude to everyone who has supported us and taken a chance on this start-up with huge aspirations that go way beyond making strong profits. We are committed to making the world a better and more inclusive and diverse place, so everyone has the chance to make their dreams come true. Just like Jake. Read the full article at ESPN.com.